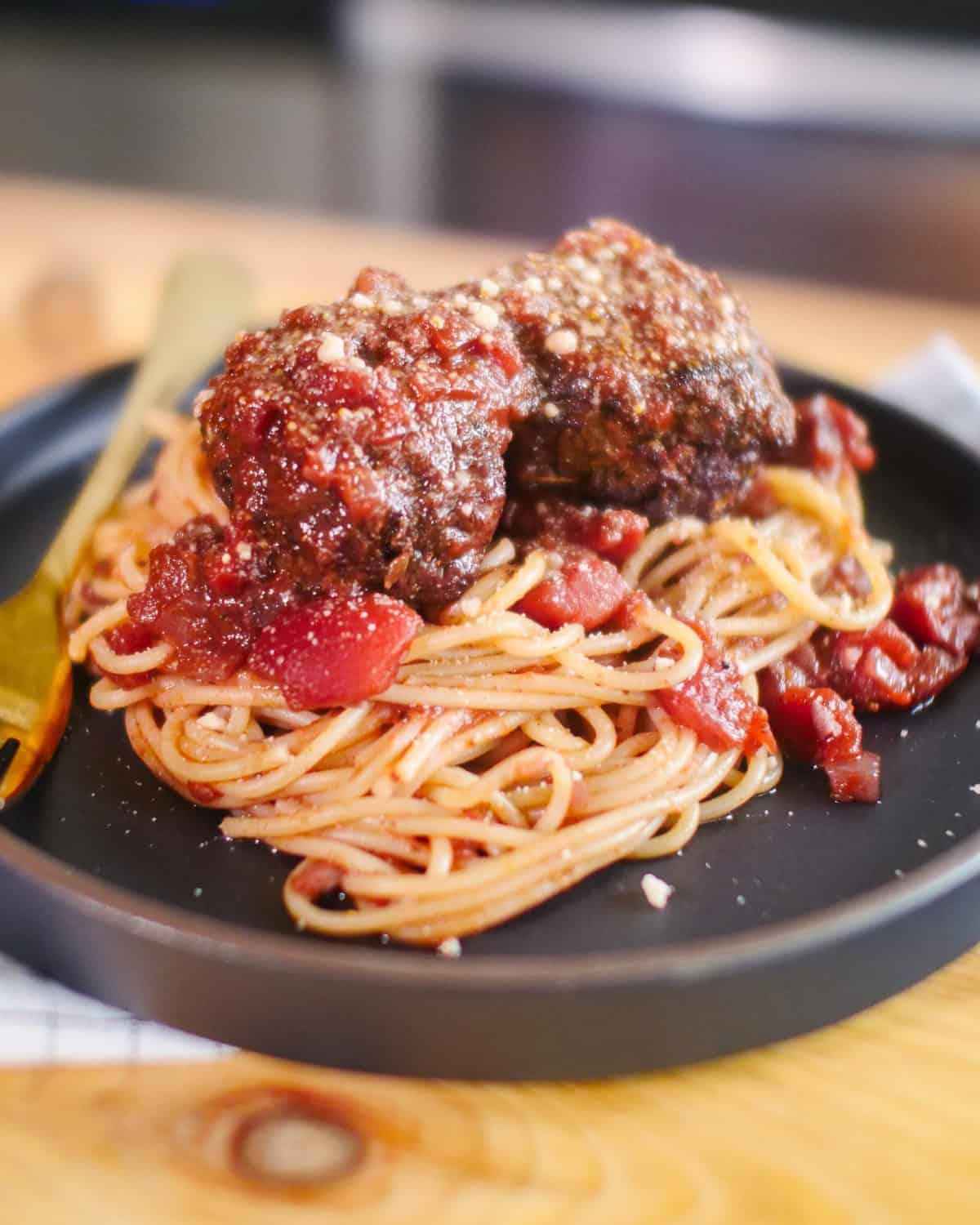 Honest Review: Gaz Oakley's VEGAN MEATBALLS Recipe by Avant-Garde Vegan
Want to know what Gaz Oakley's vegan meatballs recipe really taste like? You're about to see my honest review of Avante Garden Vegan's "Meatiest Vegan Meatballs"!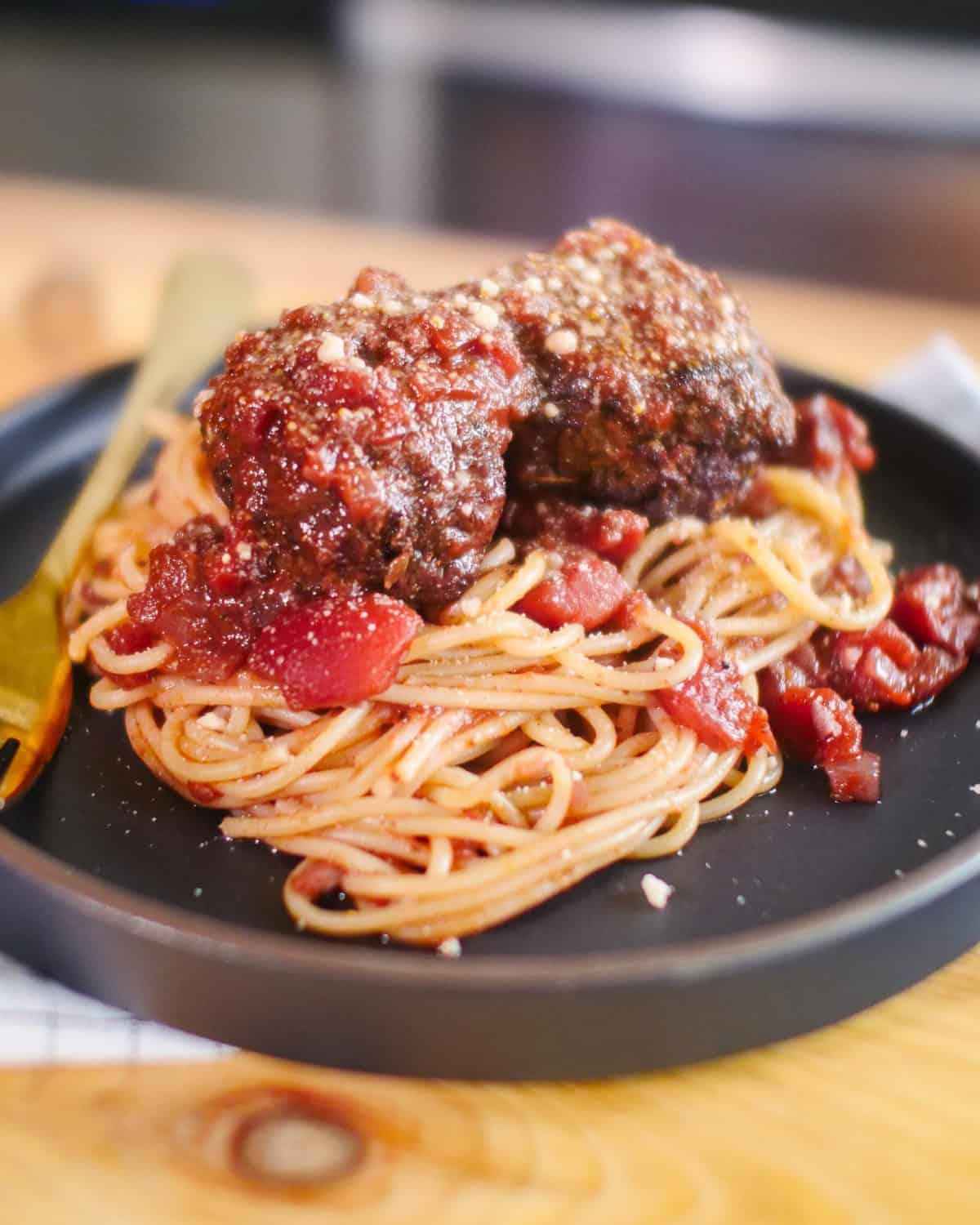 Feel free to print off the recipe for these vegan meatballs on Gaz Oakley's website, or watch me on YouTube show you how to make it & my thoughts on taste, texture & process!
As you know, I have a YouTube series testing out popular Celebrity and YouTuber recipes while giving you my honest opinion.
I highly recommend watching the whole video, but if you want the short notes, scroll down below:
How To Make Gaz Oakley's Vegan Meatballs Recipe
Never miss a video by clicking here to Subscribe to my Channel
What did you think of my thoughts on the Meaty Vegan Meatballs by Avante Garde Vegan?
The thing I loved best about this vegan recipe is:
These meatballs are truly meaty, packed full of flavour and go perfectly on top of some spaghetti and tomato sauce. His recipe uses vital wheat gluten, tofu and mushrooms to get the meatiest, heartiest meatballs I have tried yet.
The thing I loved least about this vegan meatball recipe is:
It took all day to prep LOL but I did make enough to freeze and will enjoy later for many dinners / lunches.
The thing that I liked, but others might not, about this recipe:
It has a peppery kick, which I like, but found out one of my friends did not. It's also quite salty, which again, I like, but if you're sensitive to salty things, you might want to look into ways to reduce the sodium in the recipe!
Let me know which celebrity recipe or youtube recipe you'd like me to veganize next in the comments below or on my youtube video!
If you want more vegan recipes, click here for my newest recipes.
Yes, even my dogs wanted a taste of these tasty vegan meatballs!