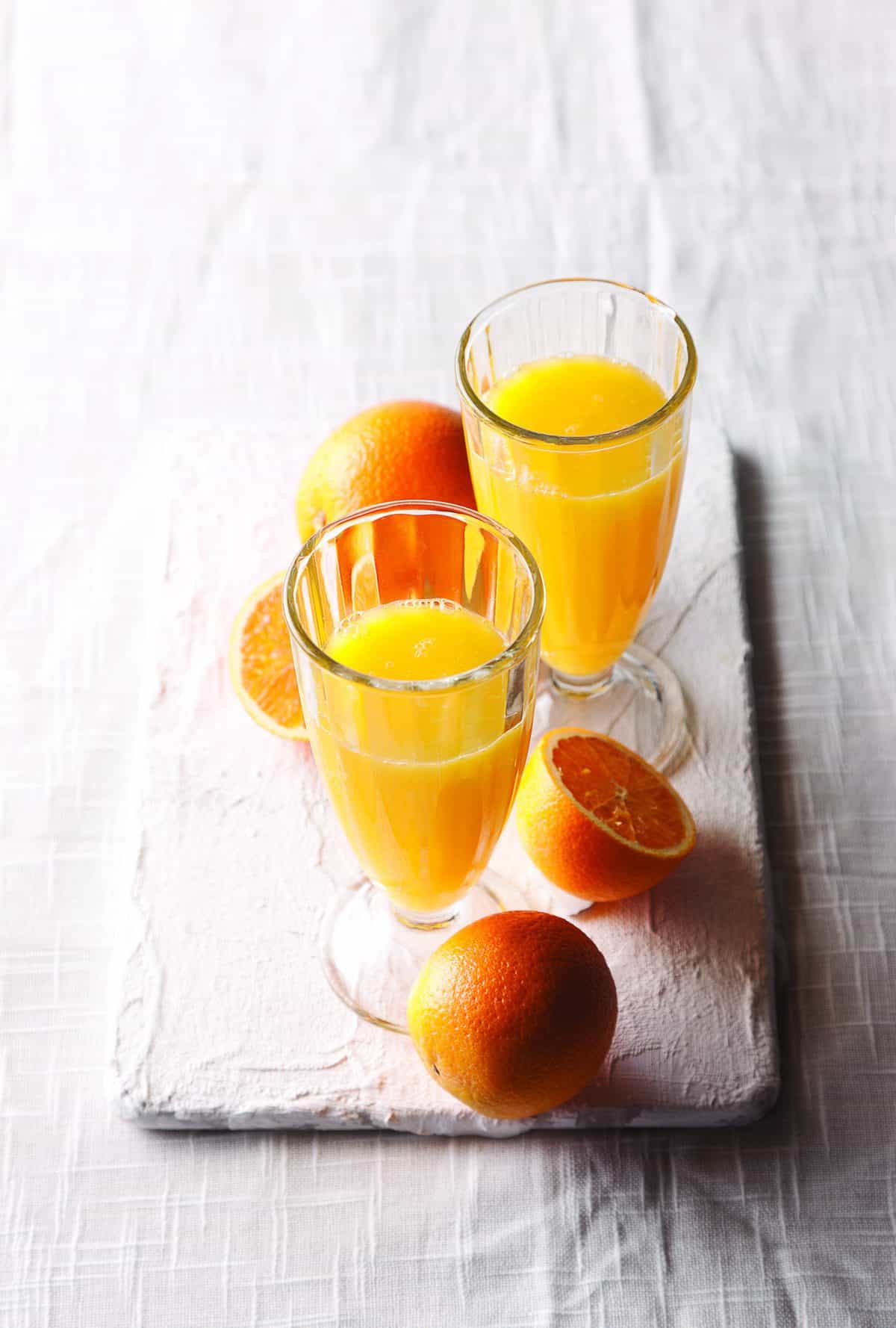 Oranges, bananas and bok choy! You read that right, BOK CHOY! Although it's not as famous of a juice ingredient as orange juice, bok choy brings almost all the essential vitamins, minerals, and dietary fibre needed for daily consumption. It's not yet widely known, but bok choy rivals spinach for possessing almost as much nutritional benefits. The banana in this recipe brings the potassium to the table while lowering blood pressure. But the star of this show is the oranges, and in conjunction with bok choy and banana, you've got a recipe for fresh, superfood juice. It makes a wonderful juice for breakfast and will heal to cure a mean hangover, or cold. If you are in need of a juicer, check out the Breville Juicer. I use this piece of equipment everyday for my daily juice.
"The vitamin C found in oranges and the calcium found in bok choy make this juice recipe ideal for those juicing for weight-loss. The vitamin C and carotene found in bok choy prevent muscle damage during exercising and encourage growth and development."- Hurom.
Orange Light Juice
The star of this juice is the oranges in conjunction with bok choy and banana. This fresh, superfood juice makes a wonderful juice for a breakfast pick me up.
Instructions
Peel oranges and banana, cut both into appropriate sizes.
Wash the bok choy leaves thoroughly and cut into 2 inch pieces.
Insert ingredients into juicer.
Enjoy! Pour over ice, if desired.
Notes
If you do not own a juicer, you can also make this in a blender!