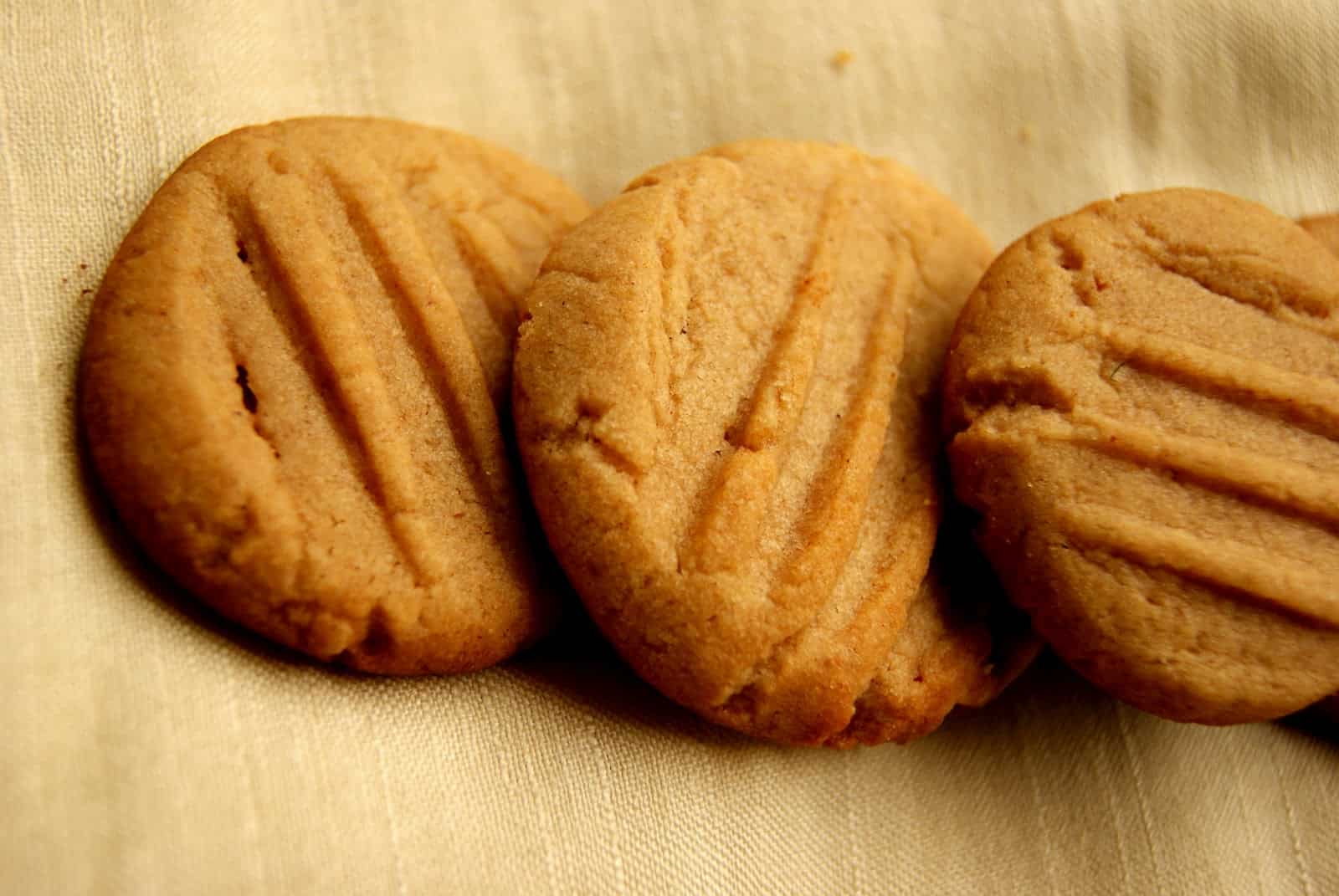 Easy Vegan Peanut Butter Cookies Recipe
Before I was vegan, I had serious beef with store bought peanut butter cookies. They were hard and had a gross texture, and what's worse is the artificial "peanut butter" flavour I noticed in almost all of the brands I tried! That was the day that I decided, I was doing allll my own baking from now on. Not only are homemade cookies much tastier than anything you can buy; they are also super simple to make, and much more healthy.
Over the years I have used maybe different recipes for peanutbutter cookies, and have tried countless vegan peanut butter cookie recipe as well. Today, I am going to share this vegan peanut butter cookies recipe with you! You will find the recipe below, as well as a quick video on how to make peanut butter cookies all vegan, and under 10 minutes!
If you love the recipe feel free to share it with a friend!
Easy Vegan Peanut Butter Cookies Recipe
This is the best peanut butter cookie recipe on the internet. You will make them every weekend. Dip them in almond milk for extra flavour explosion. Mmmm vegan cookies!
Ingredients
½ cup peanut butter
½ cup earth balance
¾ cups of sugar
2 tbsp molasses (not black strap)
1 tsp vanilla
1¼ flour
2 tbsp corn starch
¼ tsp baking powder
½ tsp himalayan rock salt
Instructions
Preheat oven to 350°. Lightly grease 2 cookie sheets with coconut oil or Earth Balance.
In a large mixing bowl, mix together peanut butter and Earth Balance with an electric mixer until well combined. Slowly add your sugar and continue to mix until the batter is smooth, light and fluffy.
Add molasses and vanilla to your bowl and mix until well combined.
Mix in half of your flour, along with cornstarch, baking powder, and salt. When your dough is mixed well, add the rest of your sugar and mix until stiff. Use your hands to work everything together. The dough should be able to be formed into balls. If it's too dry, add a tablespoon of your favourite nondairy milk ( I like almond milk). Be sure that the dough has as little liquid as possible or it wont work!!!!
Roll the dough into balls (a little bit bigger than walnut size). Flatten them a bit in your palm and place on a cookie sheet and flatten them with a fork forming a criss cross. NOTE: These cookies will not grow in size while cooking
Bake for about 10 minutes, until the edges are lightly browned. Remove from the oven, and let them continue to cook on the sheets for at least 10 minutes( trust me on this one, they will fall apart). Then transfer them to a wire cooling rack to finish cooling.
[youtube=http://www.youtube.com/watch?v=yJnd_FMBL5s&w=560&h=315]
Click here to watch my Easy Vegan Peanut Butter Cookies Recipe on YouTube!
BAM! Vegan Peanut Butter Cookies!