VEGAN ELOTE (MEXICAN STREET CORN)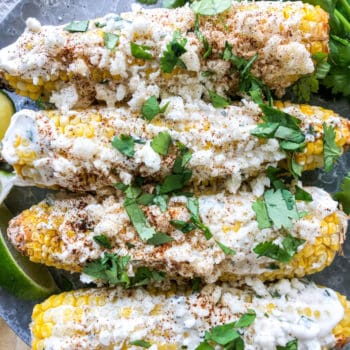 Preheat oven to 400F.
Place corn directly onto the rack of your oven and roast for 20 mins.
Cook the corn on the grill until it is cooked through and has light charring.
Spread the mixture all over the cooked corn and garnish with vegan cheese of choice, sprinkling of chili powder, cilantro, and lime wedges.
Recipe by
The Edgy Veg
at https://www.theedgyveg.com/2019/04/30/vegan-mexican-street-corn/