DIY Vegan Sausage Bar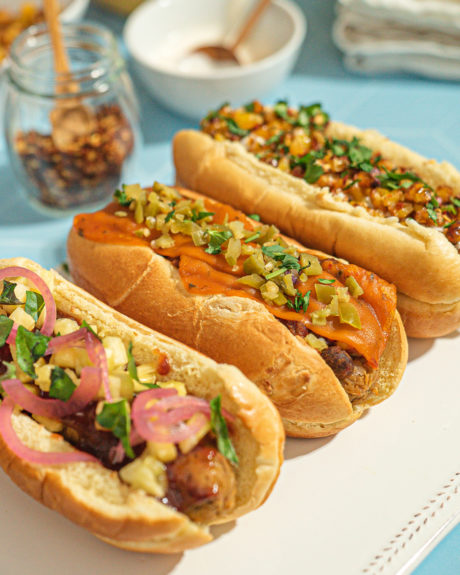 Mix corn, oil & salt together and roast on a lined baking sheet at 400F for 20-30 mins or until golden and crunchy. Mixing once or twice.
Top sausage with lime mayo, sprinkle with roasted corn and cilantro and garnish with chili flakes.
Add cheese to the top of the sausage.
Melt a slice of cheese under the broiler
Top with chopped jalapenos and crushed ruffle chips.
Add all toppings to the sausage.