Vegan Club Sandwich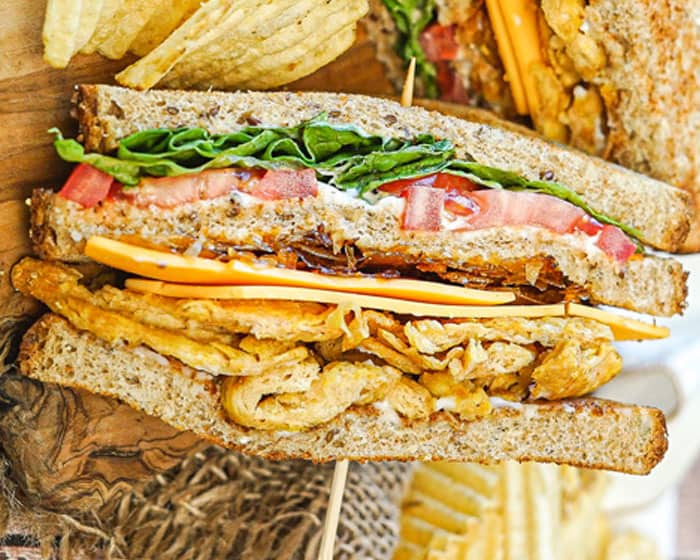 Toast all 3 sandwich slices until golden.
Spread a thin layer of butter on one side of 2 slices and spread vegan mayo mayo on the other side of one buttered slice as well as mayo on the last slice of bread. You should end up with 1 slice buttered, 1 slice buttered on one side with mayo on the other, and 1 slice with just mayo.
Lay the first buttered slice of bread down with butter facing up and top with lettuce and tomato. Season with salt and pepper.
Then add you mayo and buttered slice of bread, mayo facing down on top of tomatoes.
Add vegan bacon slices on top of the buttered side.
Top with vegan cheddar cheese and cooked vegan turkey/chicken pieces.
Add the last slice with mayo on top of the sandwich, mayo side down.
Secure with toothpicks and cut into triangles.
Serve with chips or fries.
Serving size:
1 sandwich
Calories:
854
Fat:
47g
Carbohydrates:
74g
Sugar:
11g
Fiber:
6.3g
Protein:
26g