Greek Salad Dip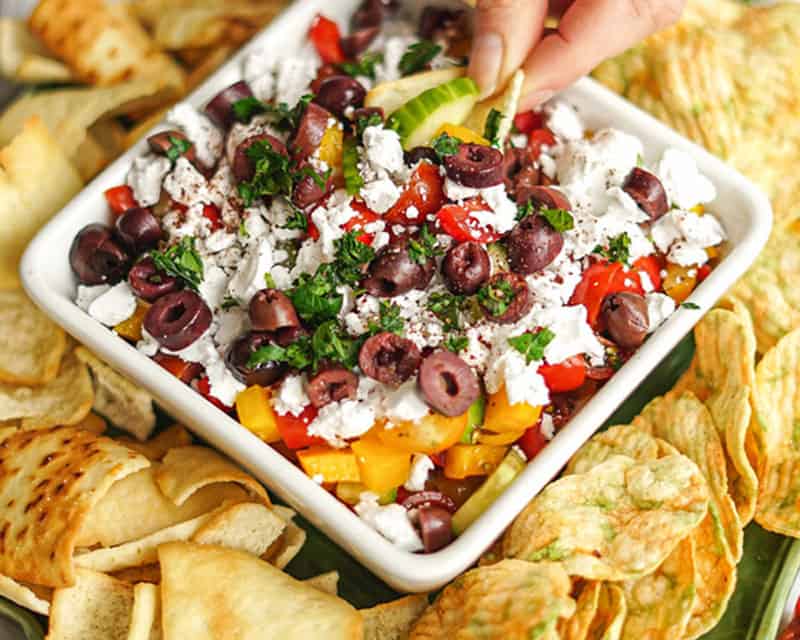 Place the ¼ cup grated cucumber into a fine-mesh sieve to strain out excess moisture.
Meanwhile, in a medium mixing bowl whisk together; yogurt, garlic powder, dried dill, lemon, and olive oil. Add drained cucumber and mix thoroughly.
In a second bowl, toss red and yellow peppers, tomatoes, and red onion with red wine vinegar.
Spoon the tzatziki into a wide serving dish, and sprinkle with the veggies.
Sprinkle with parsley, olives, feta, and salt to taste.
Drizzle with oil.
Serve with pita, and dippers of choice.
Serving size:
1 serving
Calories:
205
Fat:
13.2g
Carbohydrates:
18.5g
Sugar:
9.2g
Fiber:
3.5g
Protein:
3.5g