Kylie Jenner's Breakfast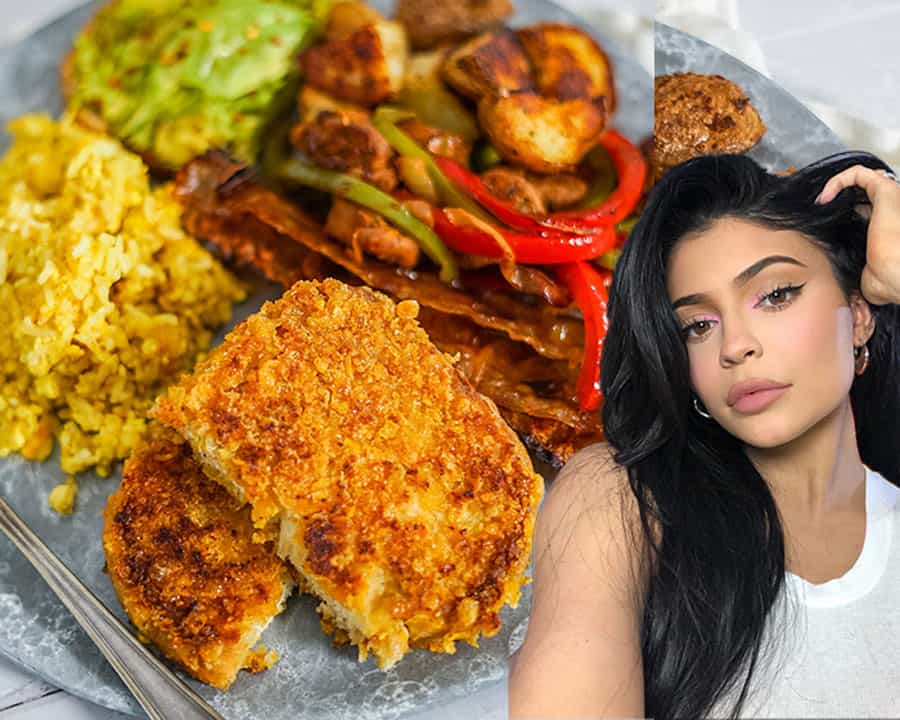 Make the french toast batter, and add in the cinnamon.
Heat a tbsp of vegan butter in a pan over medium-high heat.
Soak a slice of bread in the batter and roll it in the cornflakes a few times.
Fry the coated bread in the melted butter and sprinkled with a dusting of brown sugar.