VEGAN MAC & CHEESE NACHOS RECIPE | Dairy-Free, Soy-Free & Nut-Free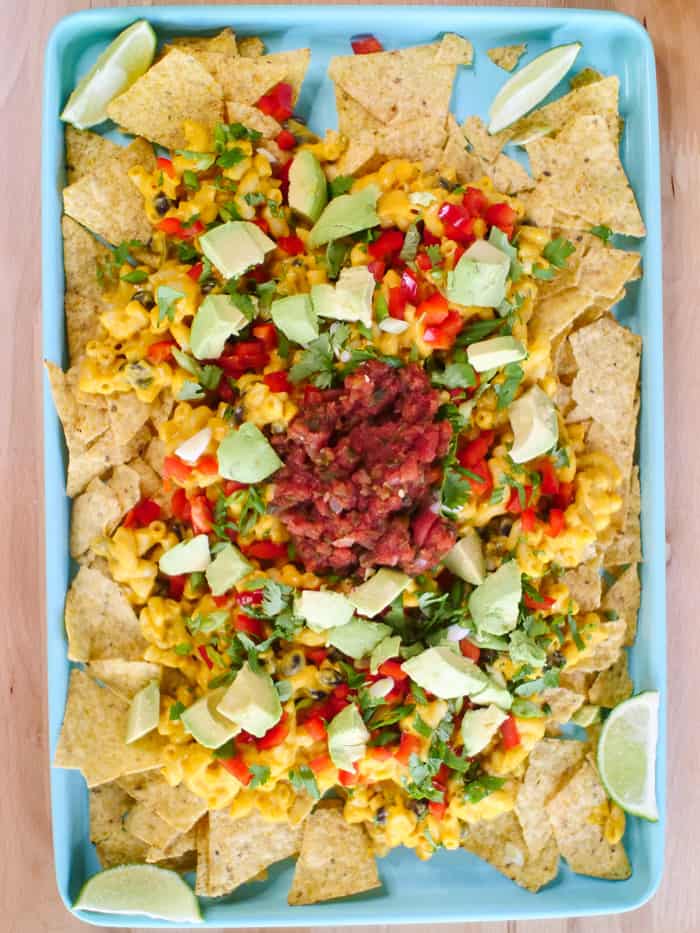 Make simple mac & cheese (use the onefrom my book, fave store bought or make it homemade with my cheese sauce)
Add your cooked macaroni and warmed vegan cheese sauce in a pot.
Add ½ cup of black beans and ½ cup of corn into your pot.
Add 1 chopped jalapeño (optional)
Mix together.
Add more cheese sauce if you want more gooey & cheesy (optional)
Now take a baking sheet and line it with tortilla chips.
Pour your mac & cheese mix on top of chips.
Add ½ cup of diced avocado, 1 large spoonful of salsa in the middle (and whatever else your heart desires as a topping) and serve with lime wedges on the side.
Recipe by
The Edgy Veg
at https://www.theedgyveg.com/2019/01/16/vegan-mac-and-cheese-nachos-recipe-dairy-free-soy-free-nut-free/