Vegan Carrot Cake Recipe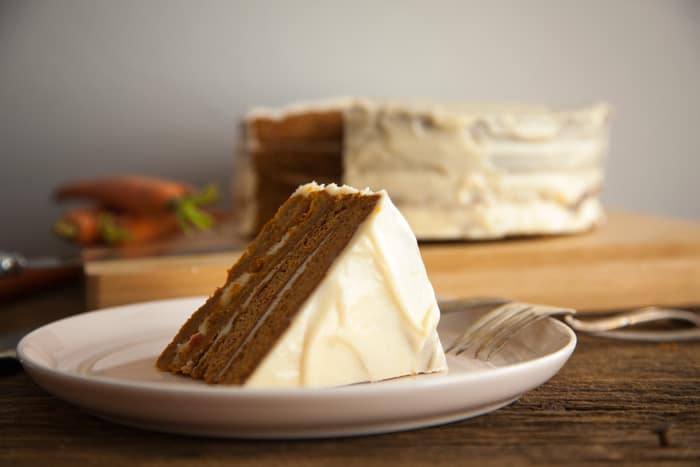 Preheat oven to 350F, and grease your cake pan (or two).
In a mixing bowl mix together sugar, coconut oil, yogurt or applesauce and vanilla extract.
In a separate bowl mix together the flour, baking soda, baking powder, salt, ginger and cinnamon. Add the dry to the wet and mix well. Fold in carrots and mix until well combined.
Pour batter into your cake pan (or two) and bake for 25-30 mins, until a toothpick poked into the center comes out clean.
Remove from oven and let the cake cool completely on a wire rack.
Once cooled, frost with cream cheese frosting.