Veggie Dogs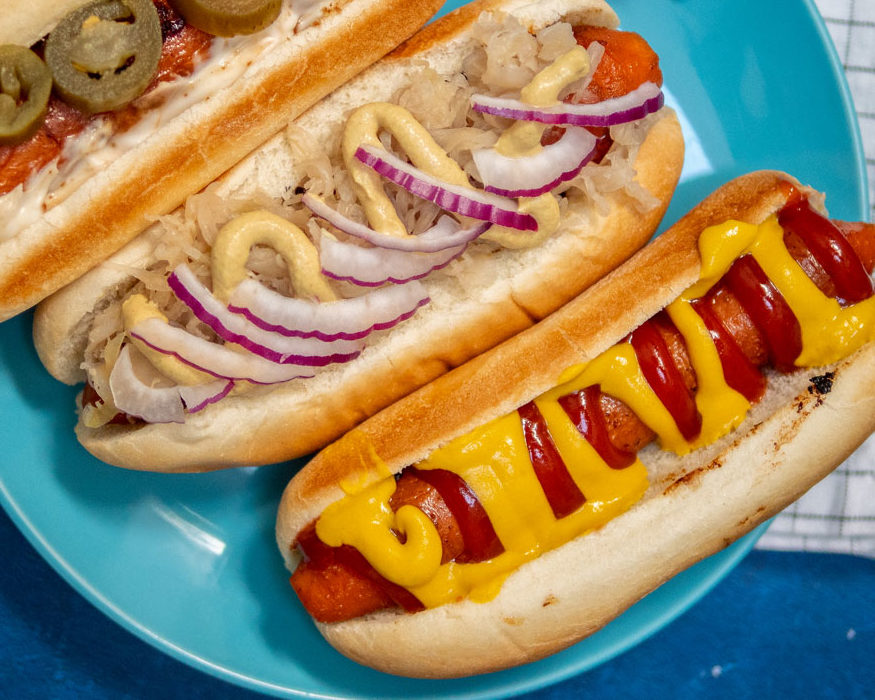 ⅛ cup rice vinegar
⅛ cup Apple Cider Vinegar
¼ cup water
1 tbsp Sesame seed oil
¼ cup tamari
½ tsp garlic powder
½ tsp onion powder
¼ tsp ginger powder
¼ tsp cayenne pepper
¼ tsp black pepper
2-4 carrots
In boiling water, cook carrots for about 6 to 8 mins, or until fork tender. DO NOT OVERCOOK THEM. They should not be mushy.
Once the timer has gone off, remove them from the boiling water, and run them under very cold water to stop them from continuing to cook.
In a large ziplock bag or long sealable dish, combine all your remaining ingredients and mix well.
Add the now cooled carrots to the marinade, shake slightly to coat, and place in the refrigerator for at least 24 hours. I like to do this for 2 full day, it's my sweet spot.
After the carrots have marinated, you can cook these on a BBQ or in a frying pan.
Toss them on there, rotating to ensure even cooking this should take about 5-10 mins to heat through.
Over medium heat, place the carrots and a few tbsp of the marinade onto a frying pan.
Heat the carrots for approximately 8 to 10 minutes, on all sides, or until heated through.