Vegan Biscuit Recipe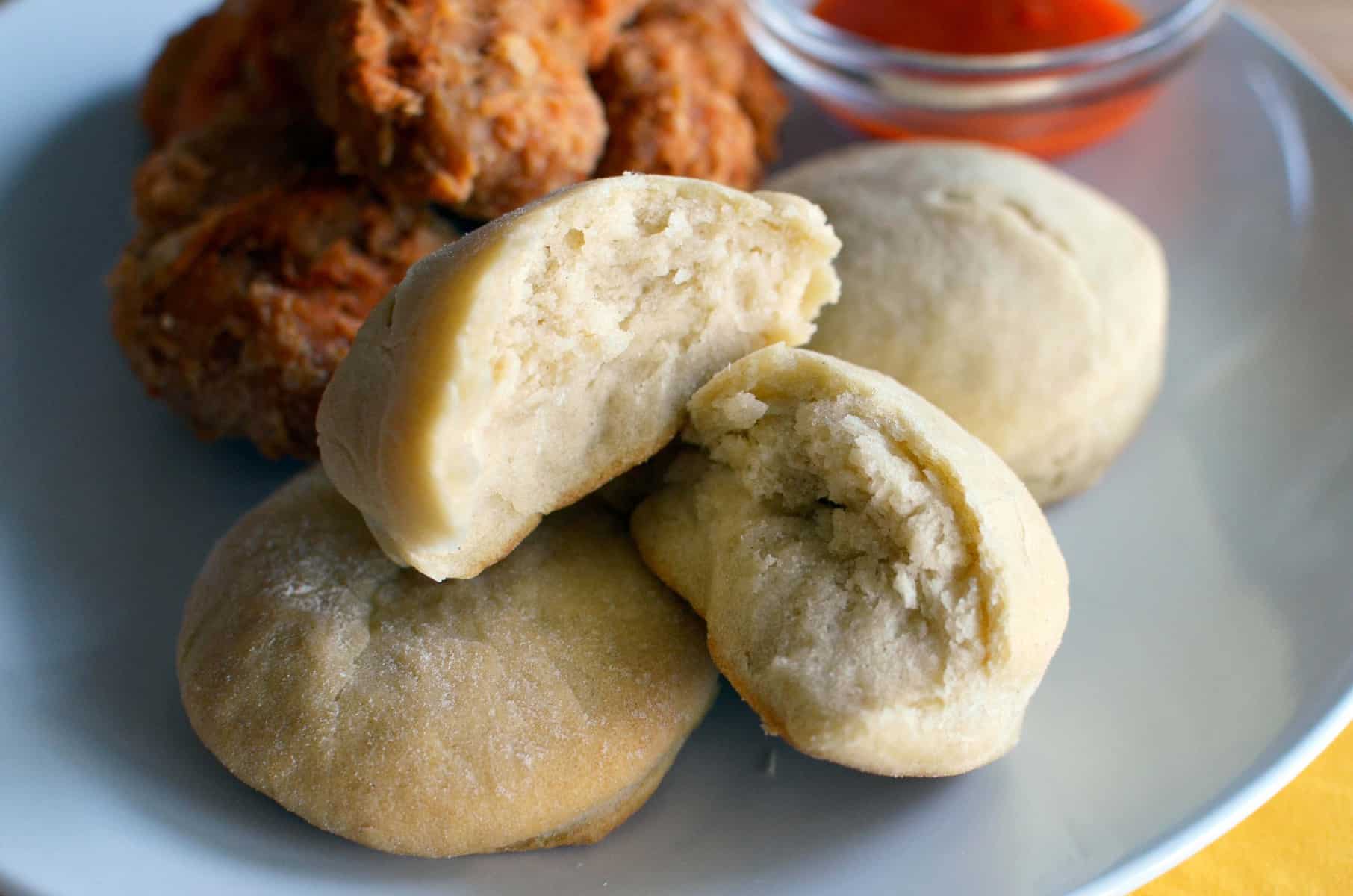 2 cups all purpose white flour (organic & unbleached)
2 ½ tsp baking powder
1 tsp baking soda
½ tsp pink salt
½ cup vegan butter
¾ cup almond milk
1 tsp organic sugar
1 tsp apple cider vinegar
Pre-heat the oven to 450 degrees.
In a measuring cup or small bowl, mix milk and vinegar to make vegan buttermilk, and set aside. Allow to curdle.
In a stand up mixer or large bowl, mix all dry ingredients until well combined.
While mixing, slowly beat in the butter into the dry ingredients until you have a mealy, course mixture. Add the buttermilk mixture to the coarse dry ingredients and mix until dough begins to form.
When well kneaded, form dough into a ball and refrigerate for 20.
After 20 mins flour a countertop and knead dough until smooth.
If the dough is too sticky, add more flour.
Using a rolling-pin (or a wine bottle), roll out the dough to about ½ - 1inch thickness.
Using a biscuit cutter or a round drinking glass, cut out your biscuits.
Place your biscuit on an parchment paper-lined cookie sheet.
Bake for 10 to 12 minutes.
Serve warm with butter.