Falafel Waffles with Garlic Yogurt Sauce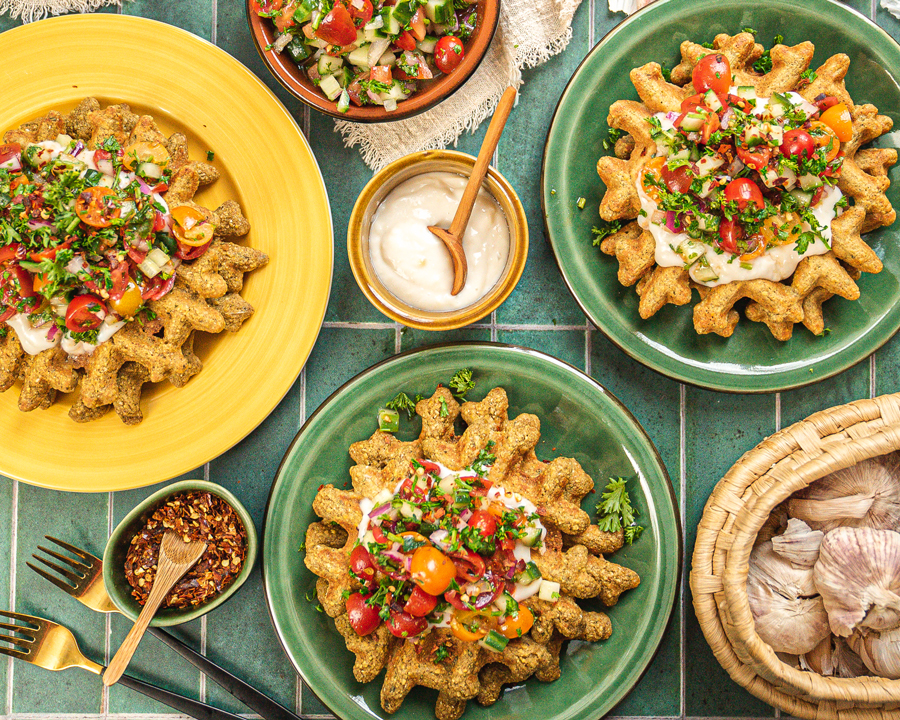 In a small bowl combine 1 cup Silk Plant-Based Oat Yogurt, 2 grated garlic cloves, 1 tsp lemon juice, and salt to taste, place in the fridge until ready to serve.
In a medium-size bowl combine tomatoes; cucumber, drained red onion, parsley, 2 tbsp olive oil and vinegar. Place in the fridge until ready to serve.
In a large bowl, stir together; falafel mix, then add ¼ cup olive oil, water according to package instructions, and Silk Plant-Based oat yogurt. Add the flour and baking powder, and mix until well combined.
Preheat waffle maker.
Spray waffle maker with nonstick cooking spray and add ½ cup falafel mix. Close the waffle maker and cook until waffles are crisp and golden brown, about 3-5 minutes. Repeat with remaining falafel mix.
Serve waffles with a dollop of hummus (optional), some Salad (optional) and drizzle with garlic yogurt sauce.
Recipe by
The Edgy Veg
at https://www.theedgyveg.com/2022/01/06/15-minutes-falafel-waffles-recipe-vegan/