Roasted Garlic (Vegan)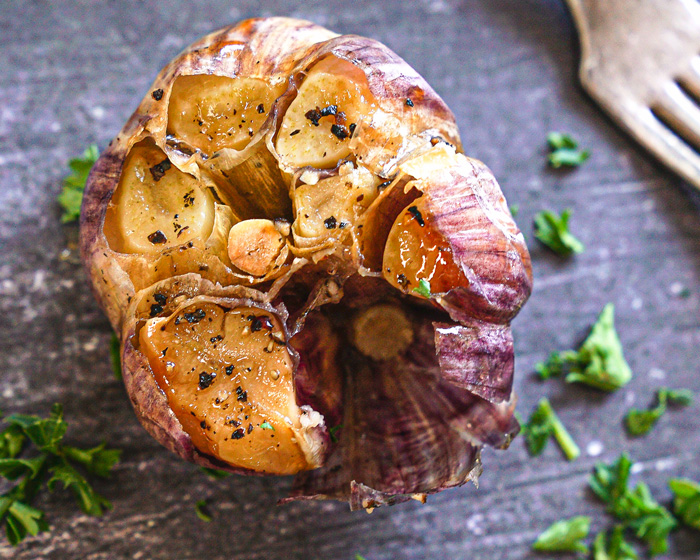 Preheat oven to 400F.
Peel off the papery outer layers of the whole garlic bulb, but leave the bulb intact. Slice off the top of the garlic bulb (not the root).
Lay down a sheet of foil and place the garlic bulb cut side up.
Drizzle garlic bulb with oil and rub with your fingers to coat completely.
Season with a sprinkle of salt and pepper.
Wrap the foil up and around the garlic bulb and place it on a baking tray or oven-safe dish.
Roast for about 36-40 minutes or until soft and golden.
Place on a cooling rack for 5 minutes or until cool to touch. Unwrap foil and use garlic right away or store in a container in the fridge for up to 5 days.
Spread on bread or crackers, use in sandwiches, or in sauces.