Vegan Korean Corn Cheese Ramen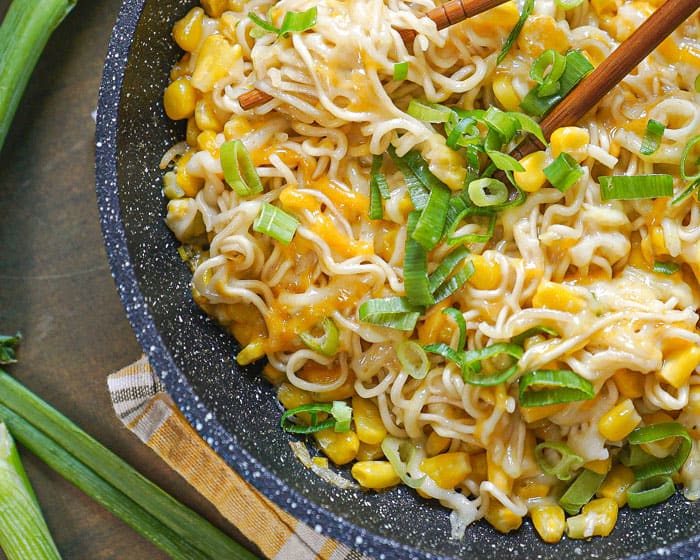 Place dried ramen noodles into a large bowl, and cover with hot water. Let sit 2-3 minutes, until soft. Reserve cooking water.
Meanwhile, in a medium to large size pan add vegan butter, corn, light parts of the green onion, sugar, and vegan mayonnaise. Stir and saute until corn is coated and sugar is dissolved about 1-2 minutes.
Add softened ramen noodles, sprinkle the flavor packets, and add ¼ cup of ramen cooking water.
Add green onion and ¼ cup vegan cheese, and toss to coat.
Sprinkle with remaining vegan cheese, and cover the pan to melt for about 2 minutes.
Garnish with additional green onion to serve.
Serving size:
1 serving
Calories:
1054
Fat:
62g
Carbohydrates:
107g
Sugar:
13g
Fiber:
7.5g
Protein:
11.5g
Recipe by
The Edgy Veg
at https://www.theedgyveg.com/2021/09/07/vegan-corn-cheese-ramen-recipe/