Vegan Cacio e Pepe (10 mins + Easy)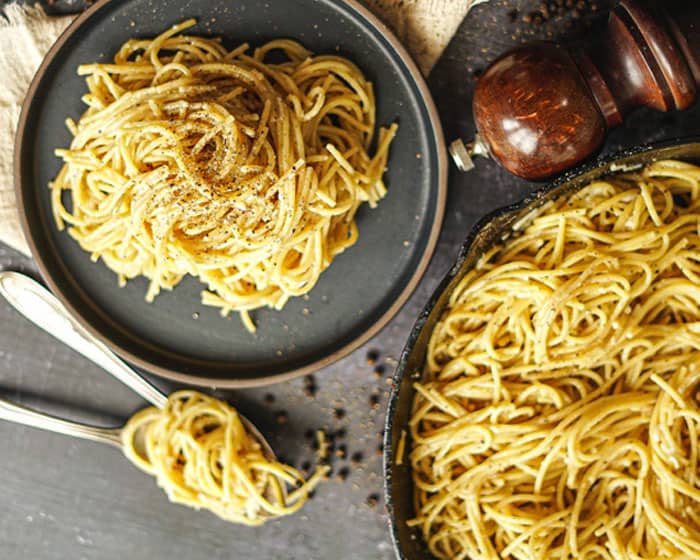 In a large non-stick pan, toast the black pepper over medium heat, about 1-2 mins. Remove and set aside.
Add 5 cups of water to the pan (yes pan), along with some salt and bring to a boil. Add pasta and cook uncovered, stirring occasionally, until it is just shy of being al dente, about 7-9 mins.
Add vegan cheese of choice, and peppercorns to the pan, and mix in the heat, until a creamy sauce forms.
Serve immediately, on a hot plate, sprinkled with additional pepper, vegan cheese, and salt to taste.
Serving size:
1 serving
Calories:
184
Fat:
4g
Carbohydrates:
29g
Fiber:
1.5g
Protein:
5.2g
Recipe by
The Edgy Veg
at https://www.theedgyveg.com/2021/03/28/vegan-cacio-e-pepe-pasta/