Guinness BBQ Sauce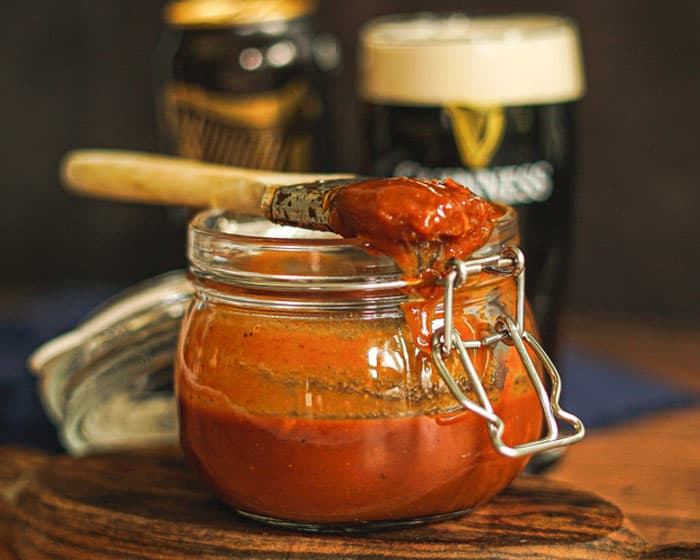 To a small saucepan, add Guinness, ketchup, vegan Worcestershire, orange juice, brown sugar, dijon, salt, pepper, onion powder, garlic powder, chili powder, and paprika.
Bring everything to a boil, and then reduce heat to a rolling simmer. Allow it to simmer for about 10 mins, stirring occasionally.
Remove from the heat, add orange zest, and allow the sauce to cool.
Store in the fridge for up to 1 week.
Serving size:
2 tbsp
Calories:
45.5
Carbohydrates:
10.8g
Sugar:
9.3g