Vegan Corn Pudding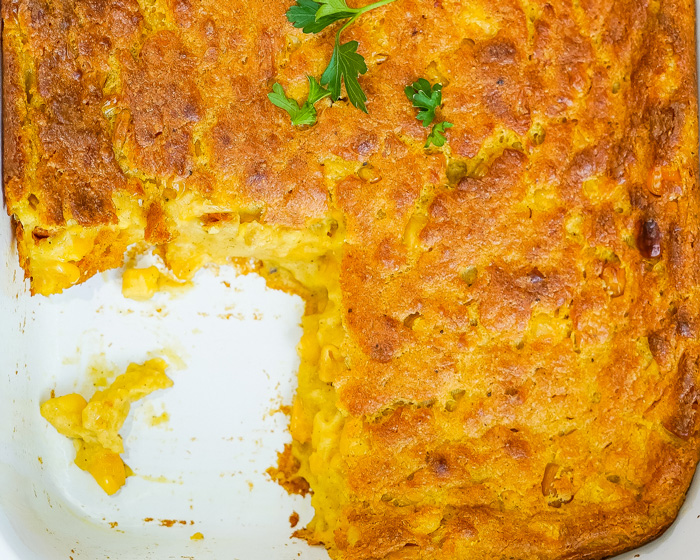 Serves:
8 servings as a side
Preheat your oven to 400F and grease a 9x13 casserole dish with cooking spray or vegan butter. Set aside.
In a blender, add melted butter, soft tofu, soy milk, corn starch, and cornmeal. Blend until smooth.
Pour the mixture into a large bowl, and add creamed corn, corn kernels, flour, baking powder, sage, salt, cayenne, and nutmeg. Combine well.
Pour mixture into the prepared casserole dish and bake for 50 minutes, until the top is golden brown, firmed slightly, and a tester comes out clean.
Let it cool in the dish for 10 mins.
Scoop and serve.
Serving size:
1 serving
Calories:
197
Fat:
8.75g
Carbohydrates:
24.3g
Sugar:
4.1g
Fiber:
2.2g
Protein:
6.1g