Vegan Red Lentil Soup (Fast + Easy)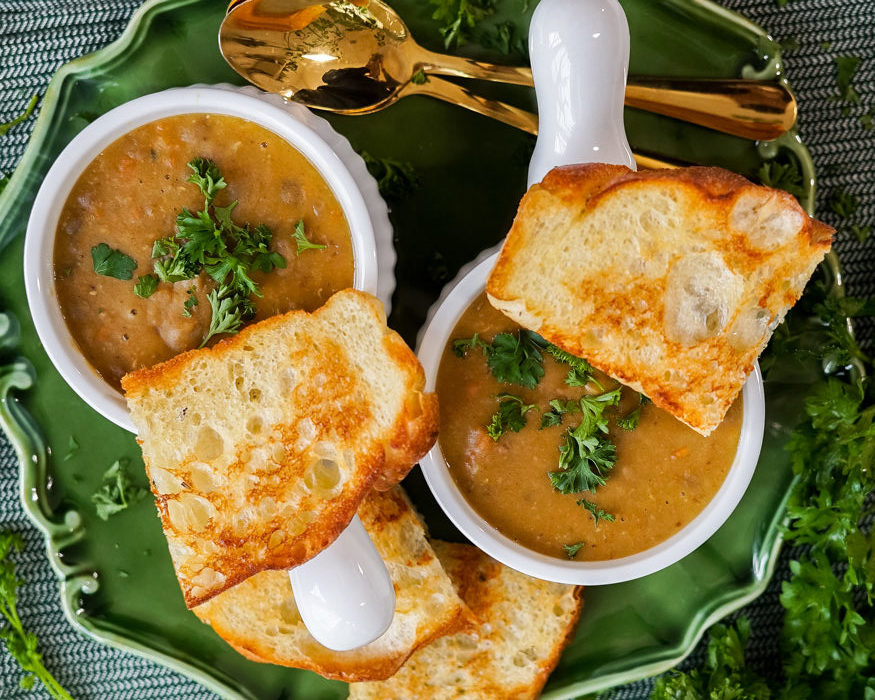 Select the brown/saute function on your instant pot and heat olive oil.
Add onion and garlic and cook for about 3 mins. Add a pinch of salt.
Add carrots and celery and cook for roughly 10 mins or until the carrot softened.
Add cumin, thyme, fennel, and paprika and cook until fragrant about 1 min.
Add lentils and tomato paste and stir.
Add broth and bay leaf, mix until combined.
Add the lid of the pressure cooker and set to high pressure for 15 mins.
After the timer goes off, allow the pressure to release naturally, about 15 mins. (don't touch it)
After the pressure has released naturally, release the pressure valve, and open the lid.
Stir the soup, and remove bay leaves. How this or thin it is is really up to you, if you want a thinner soup, add more broth now.
Add about 1 cup of coconut milk & season to taste with salt and pepper.
Serve with a swirl of coconut milk in each bowl, along with some buttered toast.
Serving size:
1 serving
Calories:
371
Fat:
10g
Carbohydrates:
38g
Sugar:
4.4g
Fiber:
14g
Protein:
20g
Recipe by
The Edgy Veg
at https://www.theedgyveg.com/2021/01/08/vegan-red-lentil-soup/