Easy Vegan Gravy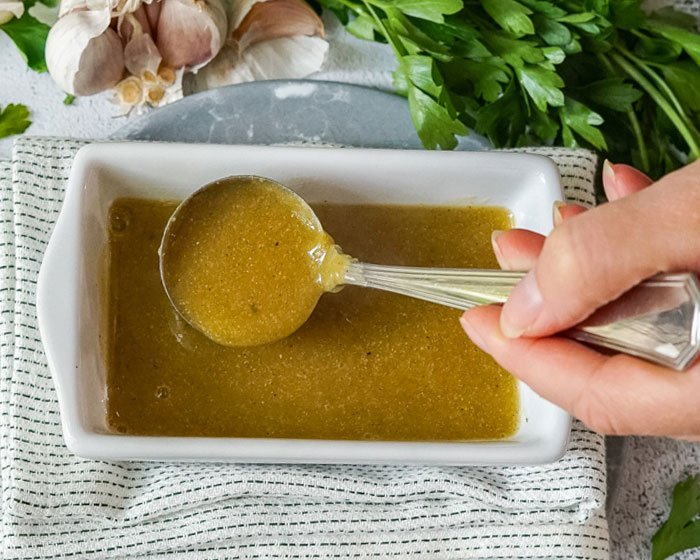 In a medium-sized pan, add the corn starch and vegetable broth of choice, whisk until dissolved.
Add garlic powder, onion powder, poultry seasoning, nutritional yeast, soy sauce and mustard, and bring to a boil, whisking constantly.
Bring the gravy to a simmer over medium heat, and whisk until it thickens.
Use on mashed potatoes, vegan poutine, and vegan biscuits.
add chopped sausage, and ½ cup soy milk or more of a country-style gravy.
store in the fridge for 5-7 days.
simply reheat in a saucepan.
Serving size:
1 serving
Calories:
24
Carbohydrates:
4.1g
Protein:
1.14g