Vegan Instant Ramen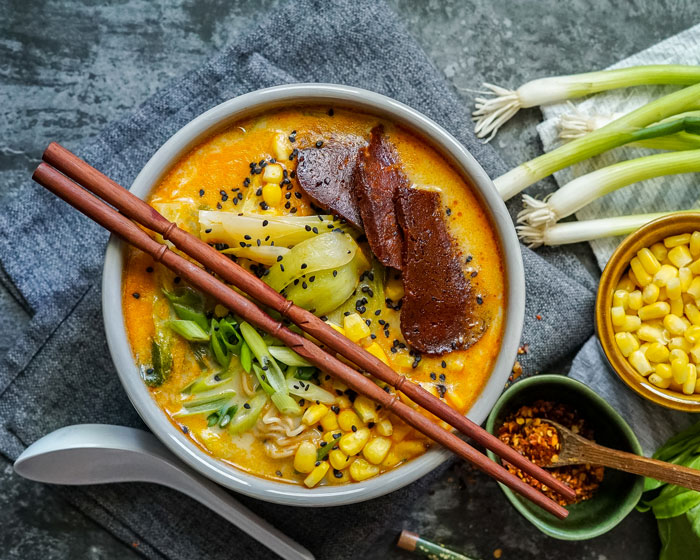 In a small saucepan, bring water to boil. Add the instant ramen noodles and cook for 3 minutes, or until noodles are tender. Drain the noodles and place them into your serving bowl.
Using the same saucepan, heat sesame oil and sriracha over medium heat. Add the bok choy, frozen corn and ½ of the green onions and a splash of water, and steam, stirring constantly until the bok choy is wilted slightly, about 2-3 mins.
Add the flavour packet, 1 cup water, and soy milk, stir until the powder is dissolved and well combined. Bring soup to a boil, and reduce heat to a simmer. Simmer for 5 mins.
Meanwhile, Prepare whatever protein you want with your soup.
Pour the hot soup over the noodles, and top with your protein and remaining green onions.
Enjoy.
Serving size:
1 bowl
Calories:
803.7
Fat:
35.8g
Carbohydrates:
67.4g
Sugar:
26.9g
Sodium:
2648mg
Fiber:
23.7g
Protein:
47.6g