Easy Vegan Rosé Pasta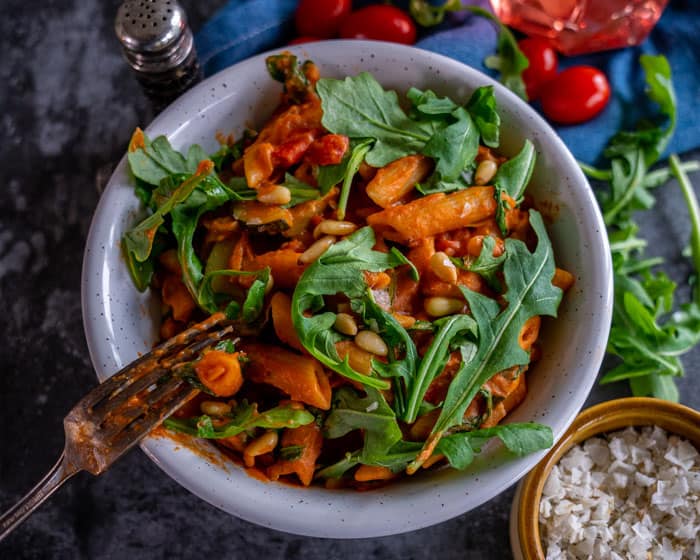 In a large pot on medium-high heat, heat oil, and saute garlic, onions, bouillon cubes, basil, oregano, red pepper flakes, and zucchini until onions are soft and translucent roughly 3-5 mins. Add a few splashes of water as needed to deglaze the pan and prevent the garlic from burning.
To the same pot, add tomato sauce, water, hummus, nutritional yeast, and pasta last. Give the pot a good stir and reduce heat to medium.
Cover, and cook for 10 mins, stirring occasionally to ensure the pasta isn't sticking to the bottom of the pot.
After 10 mins, add soy milk, pepper, and artichokes, and cook until pasta is al dente, roughly 5 more mins.
Taste and season as desired with salt and pepper.
Stir in arugula, and serve in pasta bowls, garnish with basil, more arugula, pine nuts, and nutritional yeast.
Calories:
587
Fat:
19g
Carbohydrates:
86.75g
Sugar:
15g
Fiber:
12g
Protein:
22.5g