Chocolate Oat Milk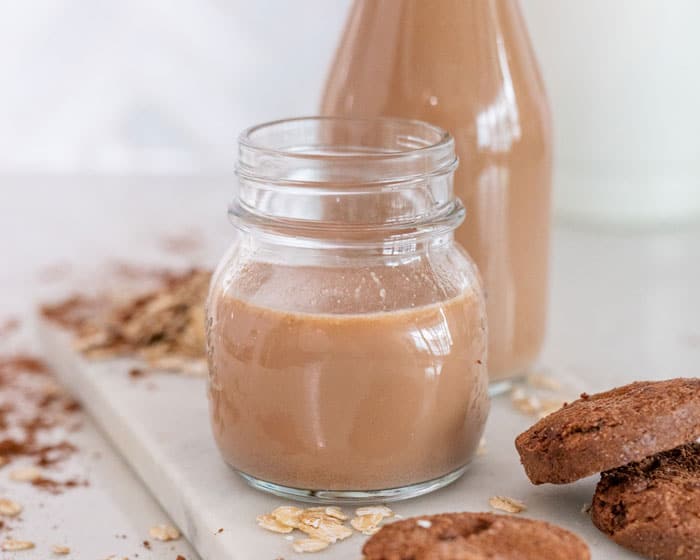 Cuisine:
Gluten-Free, Vegan
To a blender, add all desired ingredients and blend on high for 30 seconds until smooth and creamy.
Strain the milk using a nut milk bag or thin dish towel draped over a fine-mesh sieve.
Transfer strained oat milk into a jug or glass jar and refrigerate for up to 4 days.