Best Vegan Fish & Chips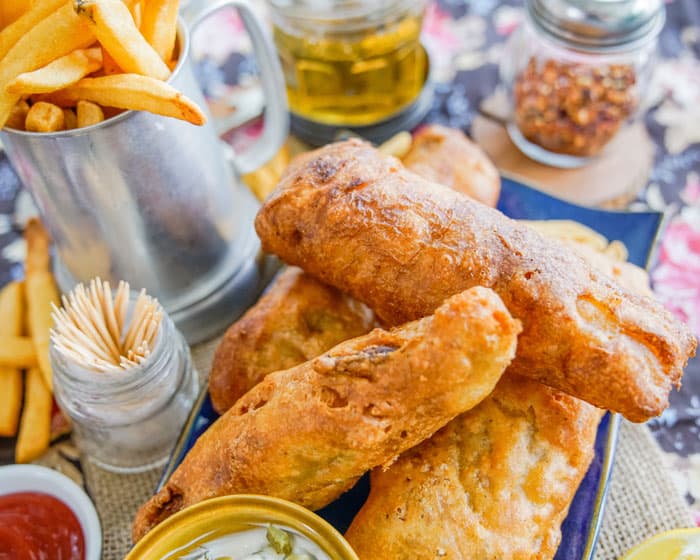 Place banana blossoms on a lipped plate or small casserole dish, press lightly with hands to slightly splay out the layers of the blossom. Set aside.
Whisk together soy sauce, lime juice, garlic, olive oil, seaweed, and Old Bay seasoning in a small bowl.
Rub blossoms with marinade to coat completely, and allow to marinate for 1-hour minimum, I recommend overnight for best results.
In a large mixing bowl whisk together flour, cornstarch, baking powder, sea salt and old bay seasoning. Slowly whisk in beer, until batter is smooth. Allow to rest for 15 mins.
Place ¼ cup of flour in a shallow bowl. Working in batches, dust banana blossoms with flour and dip into the beer batter to coat. If pieces have fallen apart, dip a sheet of rice paper in warm water and wrap small pieces of banana blossom with rice paper before battering and frying.
Fry until 2-3 mins or until golden brown and crispy. Drain on a wire rack or paper towel.