Edible S'mores Cookie Dough Recipe | Vegan + Gluten Free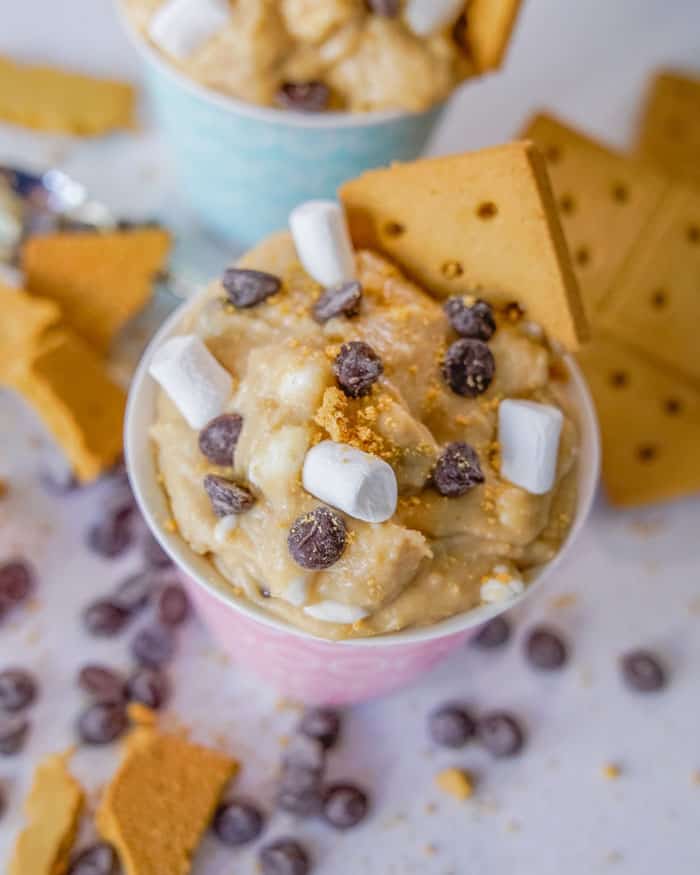 To a food processor add white beans, nut butter, almond flour, maple syrup, vanilla, and salt.
Process until all the ingredients are broken down and well incorporated into a thick dough. Scrape down the sides as needed.
Taste the dough and add salt to taste.
Remove the dough from the food processor and transfer to a medium mixing bowl.
Add half of the marshmallows, and all the graham crackers and mix to combine.
Place in the fridge until cooled.
Once the dough is cooled, fold in the chocolate chips and remaining marshmallows.
Enjoy as a dip with cookies, as a spread, or roll into balls.
Store in the fridge.
Recipe by
The Edgy Veg
at https://www.theedgyveg.com/2019/08/27/smores-edible-cookie-dough-recipe-vegan-gluten-free/