Vegan Potato Salad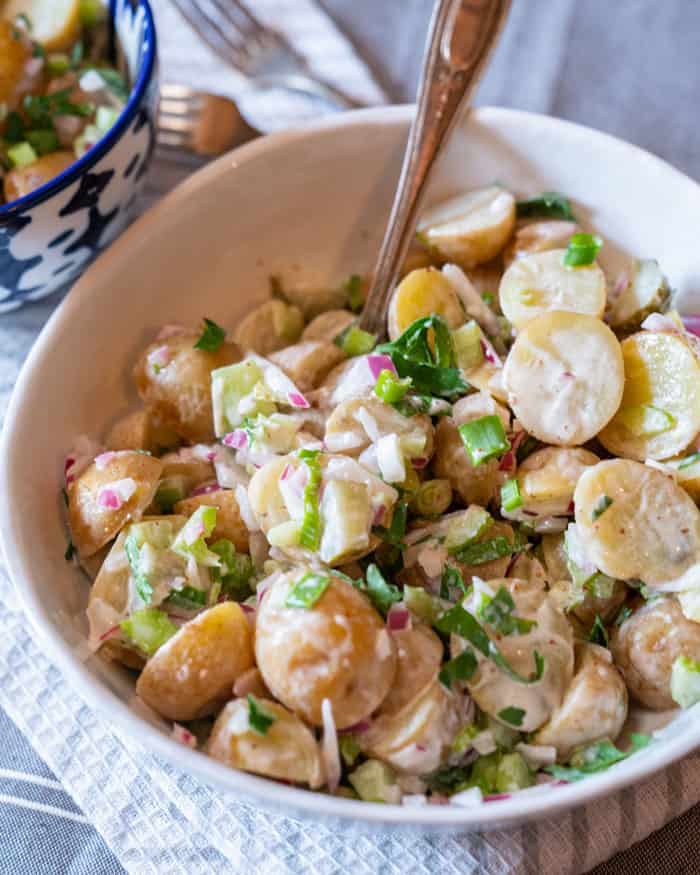 Boil potatoes and allow them to cool. Cut in half.
In a medium mixing bowl whisk together vegan mayo, apple cider vinegar, mustard, pickle juice and season with salt and pepper.
Add red onion, celery, dill pickles and dressing to bowl with potatoes. Toss everything to coat.
Preferably chill at least 30 minutes. Serve cold and sprinkle top with fresh parsley and green onion if desired.