Easy Marinated Tofu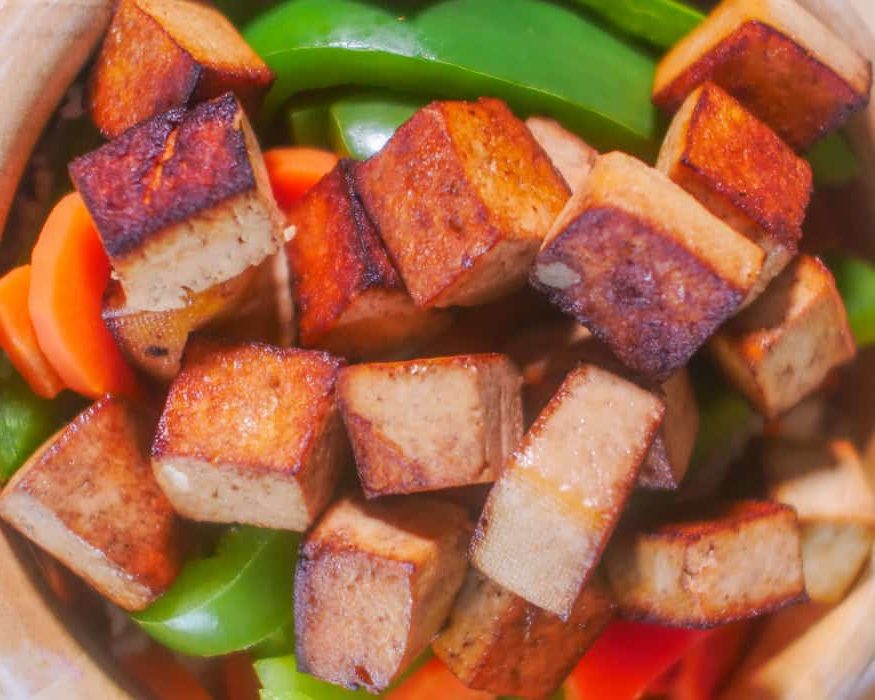 Remove the tofu from the package and wrap with a clean dish towel.
Place the tofu on a cutting board, and cover with a baking sheet, and something heavy, like a cast iron pan or two. Press for a minimum of 15 mins or even overnight.
Cut tofu into cubes.
In a bowl or tupperware, stir together vinegar, tamari or soy sauce and water.
Add tofu cubes and toss to coat, and allow to marinate for a minimum of 15 minutes, up to 24 hours to absorb marinade.
Heat a skillet over medium-high heat and add a touch of oil.
Add the marinated tofu and cook, stirring occasionally, until all sides are golden brown.
Remove tofu from skillet and set aside.
Add vegetables to the skillet with a touch of oil or water and cook until tender.
Add tofu back in to the pan and stir to combine.
Serve with rice or noodles of choice and garnish with sesame seeds.