Herbed Tofu Scramble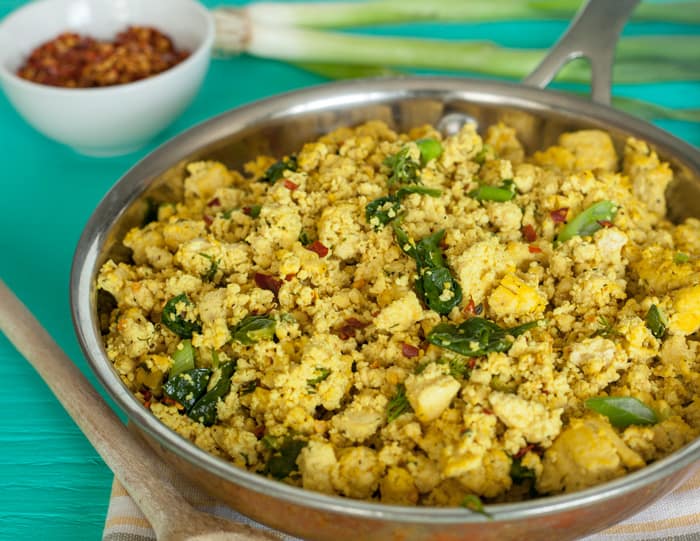 In a small bowl or blender, combine yeast, garlic powder, turmeric, salt, pepper, bouillon and water. Whisk or blend until combined and lump free. Set aside.
In a medium-size pan, heat oil over medium-high heat.
Add onions to the pan, and sauté until translucent, about 3-5 minutes.
Crumble tofu with your hands and add to the pan. Cook for 3 minutes.
Add broth mixture to the pan with the tofu, and cook without stirring for 4 minutes.
Continue to sauté, stirring occasionally until the liquid has evaporated. About 5-8 minutes.
Add green onion, and fresh dill, spinach, and every day seasoning. Saute until greens are wilted, about 3 minutes.
Garnish with additional dill and/chili flakes (optional).