Protein Pancakes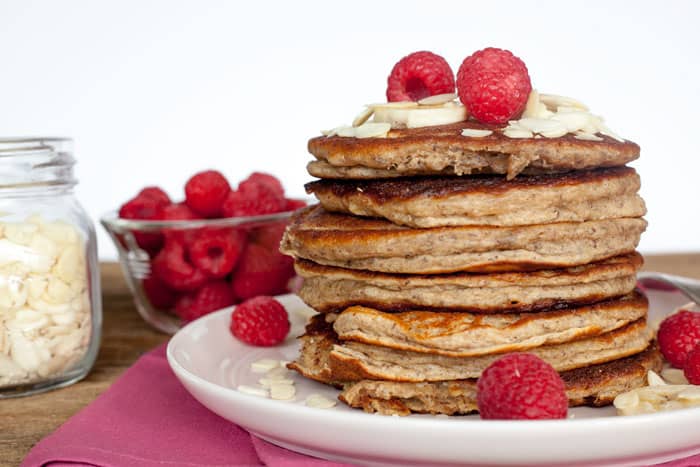 Serves:
Makes 4-6 pancakes
To cook, preheat a lightly-oiled griddle or non-stick skillet to medium heat.
In a large bowl, whisk together Paleo Pancake Mix, Vanilla Nutritional Booster, the flax seed mixture, almond milk, baking powder, cinnamon, coconut oil, and mashed banana until smooth. If your batter is looking too thick or dry, add more almond milk 1 tbsp at a time until smooth.
Scoop ¼ cup of the batter per pancake into the heated and oil skillet or pan. Cook for 3-4 mins or until edges begin to set.
Flip and cook until golden brown.
Top with desired garnishes.