Deep Fried Pickles Recipe | Vegan Deep Fried Pickles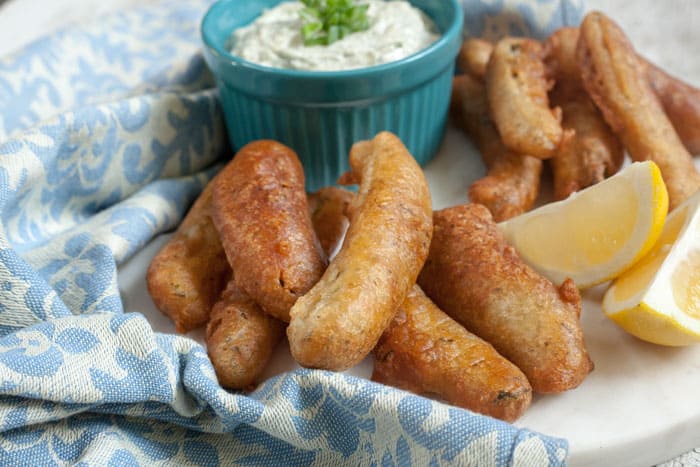 Heat oil in a deep fryer or large heavy bottomed pot over medium-high heat to 375F.
Using paper towels pat the pickles dry and set aside. You want the pickles to be very dry in order to have the batter stick to them properly.
In a medium bowl whisk together flour, Cajun and Italian seasoning, garlic powder, onion powder, baking soda, salt and pepper.
In another medium-sized bowl, whisk or beat the aquafaba until foamy.
Add foamy aquafaba and mix.
Slowly pour in beer or soda water, a little bit at a time, while lightly mixing between additions. Mix until smooth but do not over mix.
Working in batches, add pickles to the batter, and gently toss to coat. Using a fork, or tongs, gently add pickles to the oil one at a time.
Fry for 2 mins on each side or until golden brown.
Remove pickles with tongs or a slotted spoon and drain on a paper towel lined plate. Repeat.
Serve with Creamy Dill Sauce.
Recipe by
The Edgy Veg
at https://www.theedgyveg.com/2018/02/06/deep-fried-pickles-recipe-vegan-deep-fried-pickles/