Easy Guacamole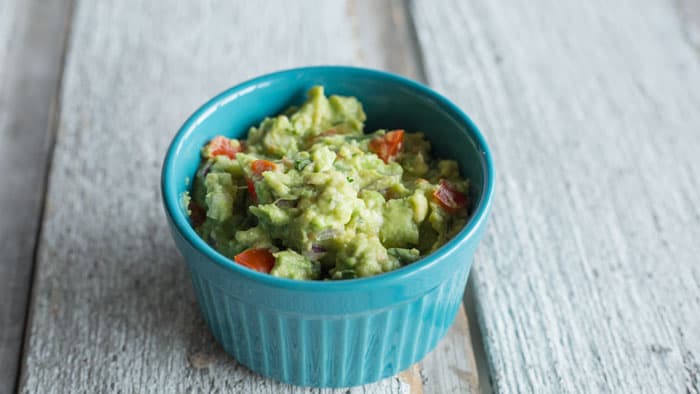 2 ripe avocados
¼ small red onion, finely diced
¼ cup cherry tomatoes, finely diced
Handful of fresh cilantro, finely chopped
1 Lime, juiced
Pinch of sea salt
1 jalapēno pepper, seeded and finely chopped (optional)
Cut the avocados in half. Remove seed. Score the inside of the avocado and scoop out the flesh with a spoon and place into a small-medium size bowl.
Mash the avocado with a fork.
Add onion, tomatoes, cilantro and jalapēno if using and mix to combine.
Add lime juice and salt to taste.
Enjoy as a dip with chips, and taquitos, or serves with nachos, haystack or any other Mexican dish you love.