Au Jus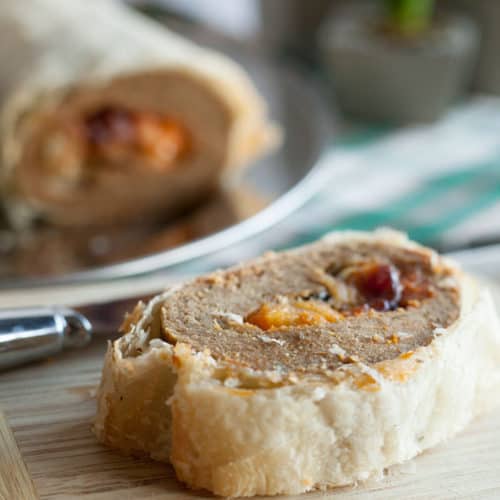 1 shallot, minced
1 cup vegetable broth
½ cup white wine
¼ cup vegan butter, divided
1 Tbsp cornstarch mixed with 2-3 tbsp water
Melt ½ the butter in a pan over medium-high heat, add shallot and cook until translucent, about 3 mins.
Add vegetable broth to pan and increase heat to high and bring mixture to a boil.
Once boiling, and slightly thickened, add white wine, and boil until reduced by a third.
once reduce slightly add in remaining vegan butter.
Add in cornstarch, and whisk until thick.
Serve with your holiday feast.