Hack Your Ramen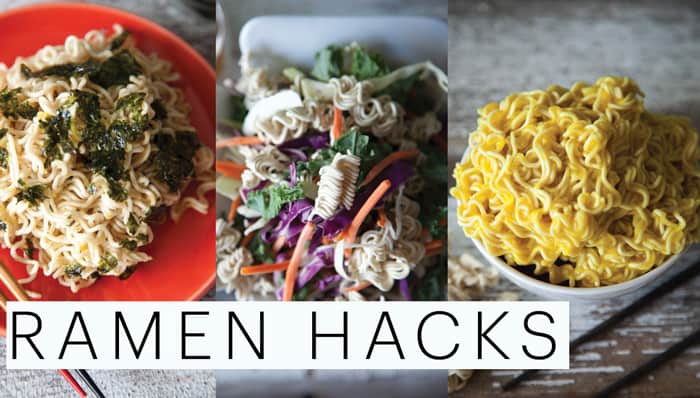 In a medium to large size bowl place the ramen noodles, and add boiling water until the noodles are covered. Cover with a lid and allow noodles to soften for 2-3 minutes.
Set aside the included flavor packet.
Once the noodles are soft, drain and add vegan butter, garlic powder and nutritional yeast.
Toss until noodles are coated, and garnish with green onions and seaweed sheets.