Vegan Spaghetti and Meatballs | Vegan Meatball Recipe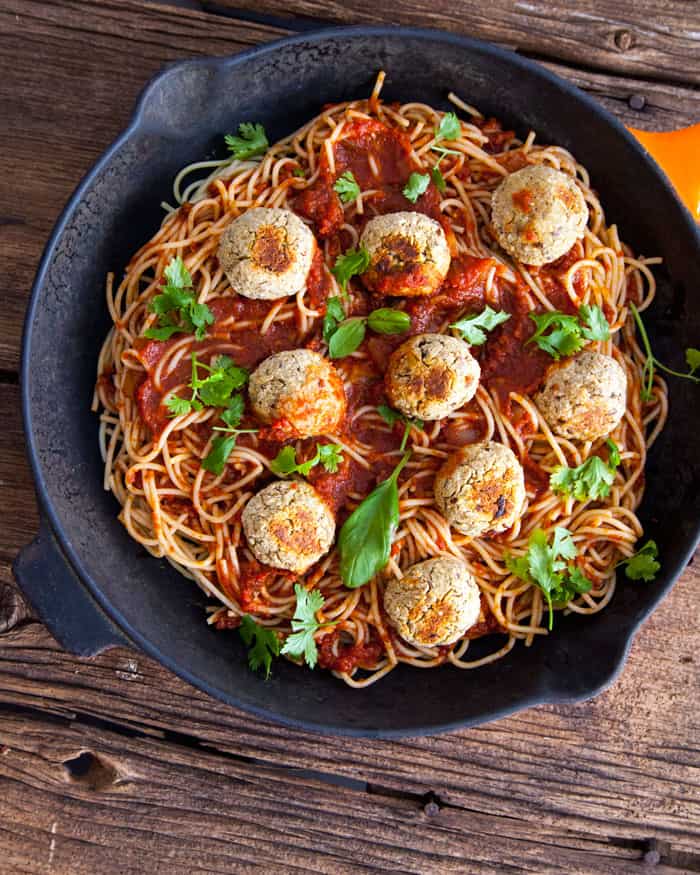 While you are preparing your sauce, place meatless meatless into the oven to cook.
In a food processor place tomatoes, tomato paste, chopped parsley, garlic, oregano, salt, and pepper. Blend until smooth.
In a large pan over medium heat, sauté the finely chopped onion in olive oil for 2 minutes. Add the blended tomato sauce.
Simmer for 40 minutes, stirring occasionally.
When your sauce and meatless meatballs are about 20 minutes away from being ready, bring a large pot of hot water to a boil. and prepare you spaghetti according to the given instructions on the box.
When all three elements are ready, build your delicious vegan Italian dish and enjoy.
Recipe by
The Edgy Veg
at https://www.theedgyveg.com/2016/04/04/vegan-spaghetti-meatballs-vegan-meatball-recipe/