Food Inspo: Vegan Fudge Recipe by Jenny Mustard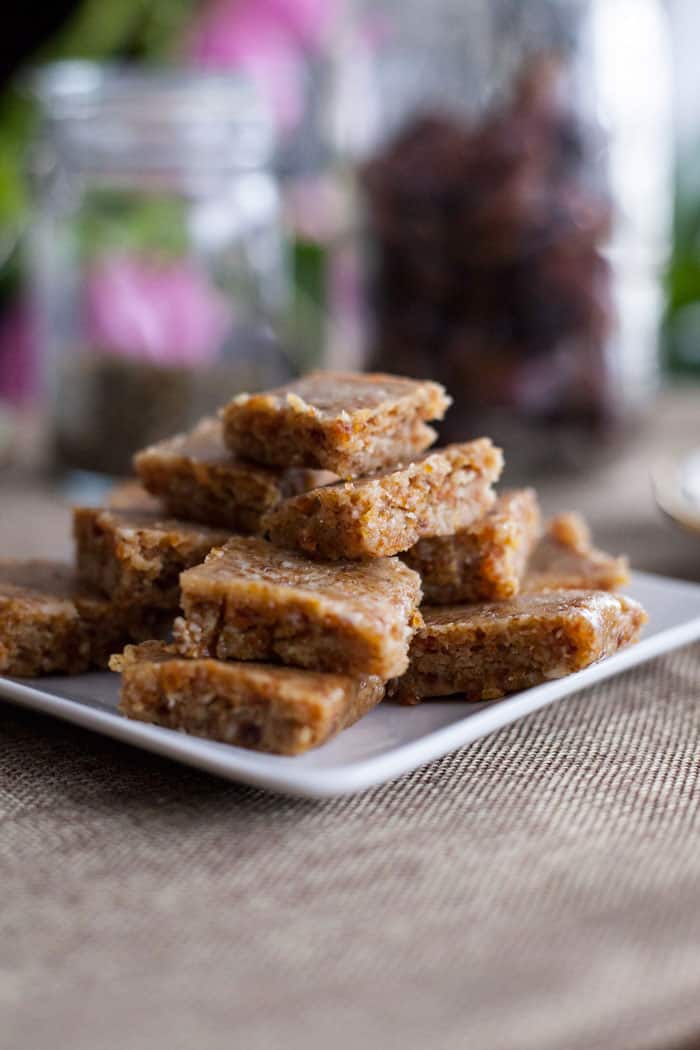 1 cup macadamia nuts
1 cup dates
optional: pinch of salt, ½ tsp vanilla extract or ¼ tsp vanilla powder
Blend dates and nuts in a food processor until smooth
Spread out on a plastic wrap-lined sheet and shape and flatten the top evenly. Freeze for at least 4-5 hours.
Cut into squares and keep in the freezer until you a craving for something sweet.
Enjoy!
You can add a tbsp of coconut oil to help it keep it's shape for longer when out of the freezer.
Recipe by
The Edgy Veg
at https://www.theedgyveg.com/2016/02/21/food-inspo-vegan-fudge-recipe-by-jenny-mustard/