Vegan Pumpkin Pie Recipe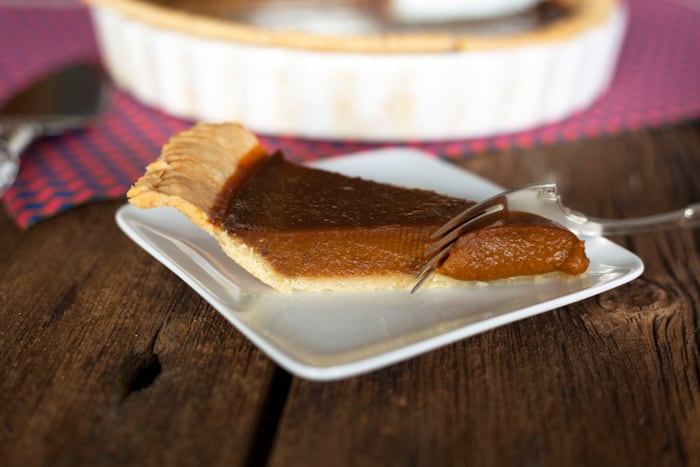 Preheat oven to 350 degrees F.
Get your pie crust out (recipe above)
to a high speed blender, add all pie filling ingredients and blend until smooth
Taste & add spices and coconut sugar to taste.
Once you have reached your desired sweetness and flavour, pour pie filling into the crust.
Bake for 60-90 minutes. The crust should be a light golden brown colour and the pie filling will have some cracks on the top, and will be a tad jiggly.
When ready, remove the pie from oven and let cool completely.
Once cool, cover the pie and transfer it to your fridge overnight.
When ready, slice and serve with ice cream or whipped cream.