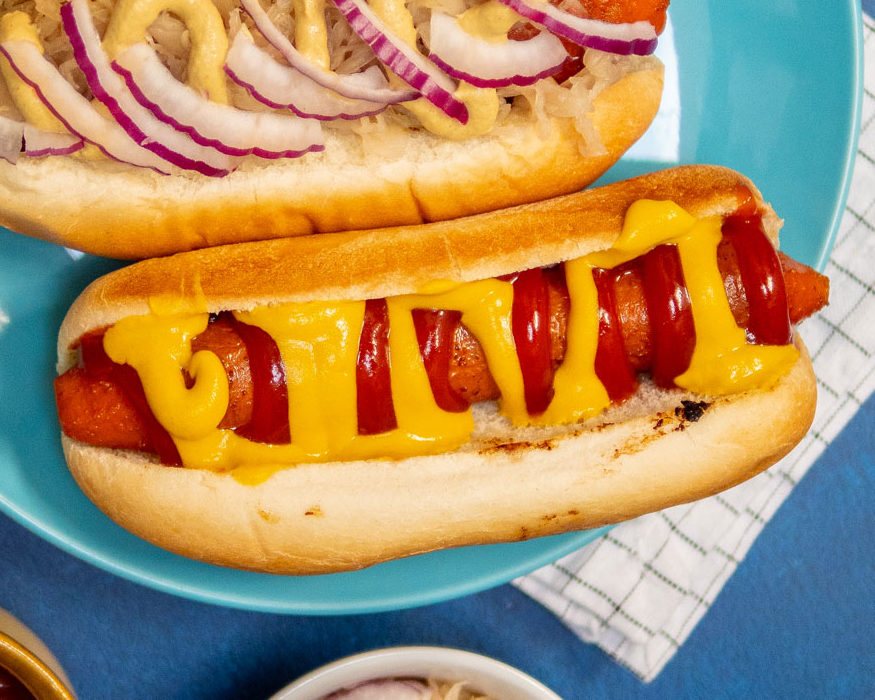 Veggie Dogs Made With Carrots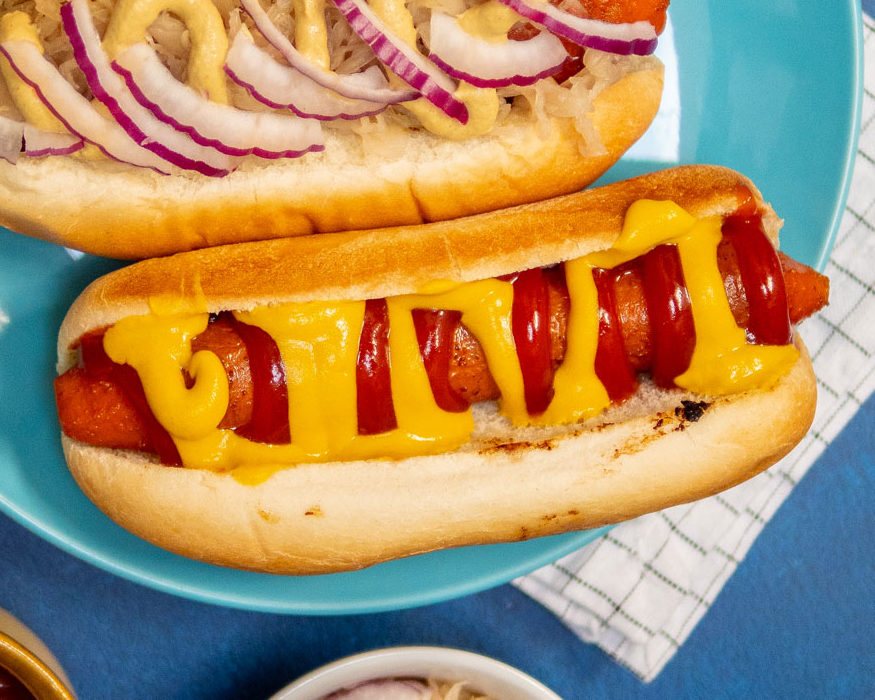 Check out my updated Carrot Hot Dog Recipe here.
If there is one thing we haven't mastered in the vegan world, it is the vegan hot dog. Is it just me, or are they all just, kind of, not that good? I have yet to find a brand of premade veggie dogs that really excite me. They are all too dry or, rubbery, or have a strange after-taste. So, when I saw a picture on Reddit of a veggie dog made out of a (dare I say it?) carrot, I was intrigued – a carrot hot dog. I will try anything once, so I went to the fridge and started collecting all my salty, acidic, flavorful condiments and seasonings, to start on a tasty marinade.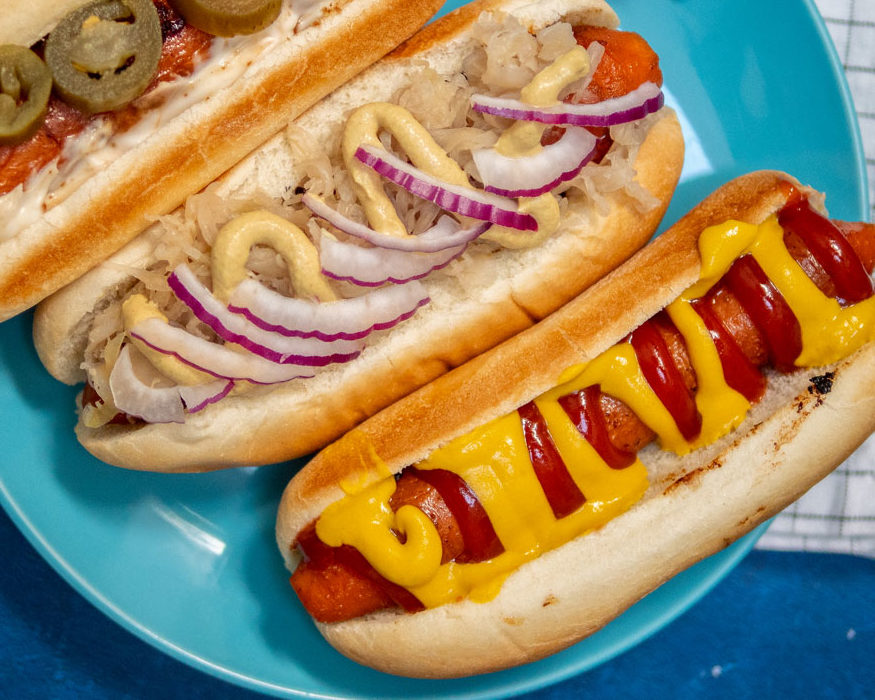 You will find the final product below, and gosh darn it does it taste closer to the real thing than anything else I have tried from a store. The best part is that these homemade veggie dogs are the easiest thing to make ever, but also use only 1 main ingredient–and its good for you! Carrot hot dogs. Awesome.
Let me know what other BBQ recipes you want to see next!

Veggie Dogs
I know it sounds crazy, but these carrot hot dogs are the best veggie dogs I have ever had! Make easy veggie dogs at home with simple ingredients and an easy-to-follow recipe.
Ingredients
⅛ cup rice vinegar
⅛ cup Apple Cider Vinegar
¼ cup water
1 tbsp Sesame seed oil
¼ cup tamari
½ tsp garlic powder
½ tsp onion powder
¼ tsp ginger powder
¼ tsp cayenne pepper
¼ tsp black pepper
2-4 carrots
Instructions
Marinating
In boiling water, cook carrots for about 6 to 8 mins, or until fork tender. DO NOT OVERCOOK THEM. They should not be mushy.
Once the timer has gone off, remove them from the boiling water, and run them under very cold water to stop them from continuing to cook.
In a large ziplock bag or long sealable dish, combine all your remaining ingredients and mix well.
Add the now cooled carrots to the marinade, shake slightly to coat, and place in the refrigerator for at least 24 hours. I like to do this for 2 full day, it's my sweet spot.
Cooking
After the carrots have marinated, you can cook these on a BBQ or in a frying pan.
BBQ
Toss them on there, rotating to ensure even cooking this should take about 5-10 mins to heat through.
Stovetop
Over medium heat, place the carrots and a few tbsp of the marinade onto a frying pan.
Heat the carrots for approximately 8 to 10 minutes, on all sides, or until heated through.