A good old-fashioned strawberry milkshake was a summer staple as a kid. Ice cold, creamy, sweet, and oh that pucker to try and suck that thick candy liquid up your always too narrow straw…
My milkshakes have come a long way since childhood. I even have them for breakfast; but this doesn't mean that it is any less satisfying. This is a serious strawberry milkshake; it is rich and creamy with a pure strawberry taste. Not like store-bought strawberry ice cream, heck no, we use the real thing around here! NO fake flavors.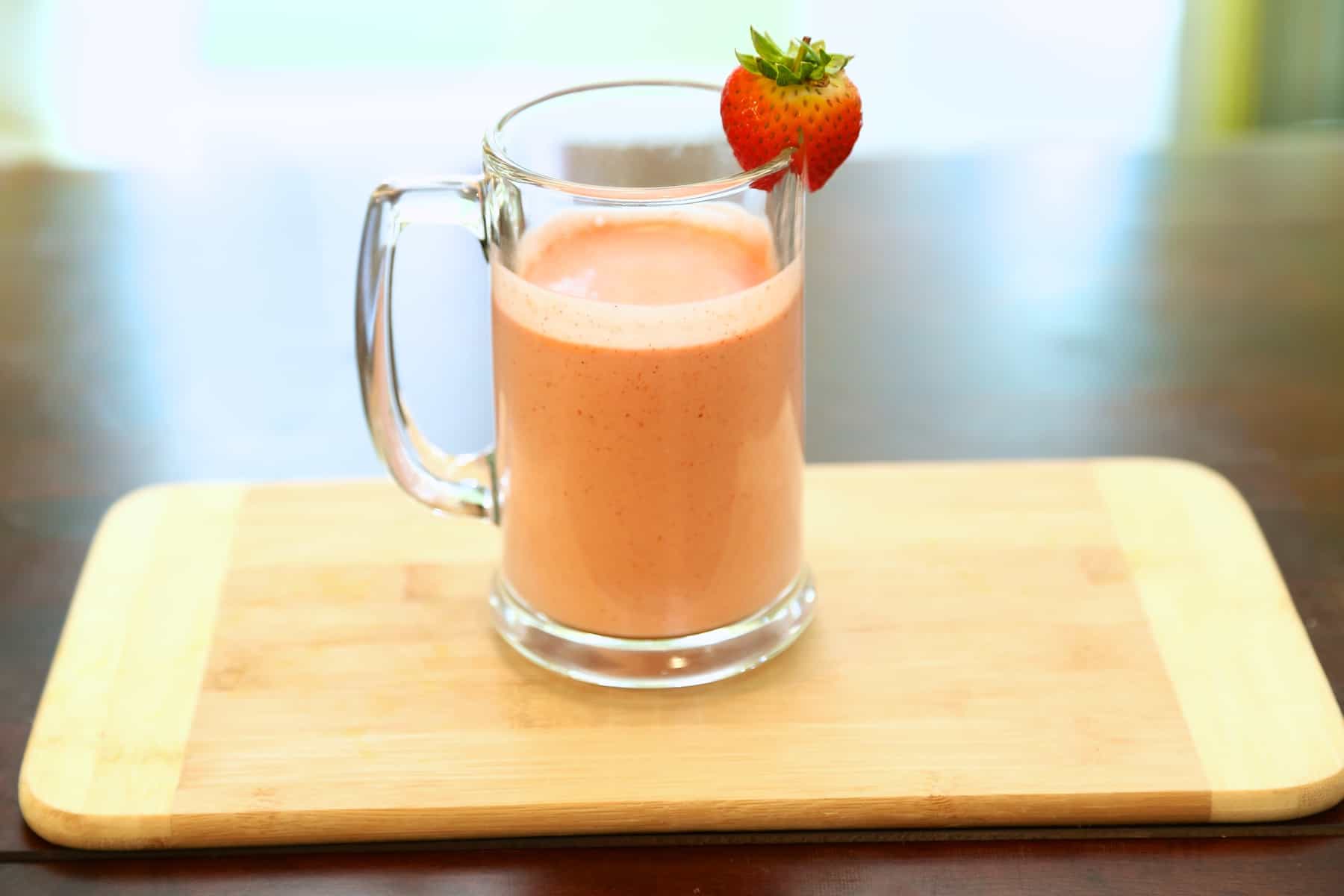 The issue was always that a healthy vegan milkshake usually just sucks. After experimenting with maybe different types of milk and ice creams, I finally realized that it didn't need to be so complicated… just use pure, simple ingredients. The key ingredient in the perfect milkshake is the ice cream. But that just isn't the healthiest route. I decided to replace it with full-fat coconut milk instead. It tastes like cream, is naturally sweet and of course, is incredible thick.  The secondary ingredient, but equally as important is of course, the strawberry! Get them when they are in season, or use frozen, the key is real, fresh and juicy in flavor.

Vegan Milkshake Recipe - Strawberry
Give this bad boy a try. It is a great summer treat, or a yummy energizing breakfast!
Ingredients
1 cup frozen strawberries
½ tsp vanilla extract
¼- 1/2  cup coconut milk, full fat
1-2  tbsp coconut syrup
Instructions
Blend all your ingredients, until well combined in a high speed blender.
[youtube=http://youtu.be/6OXJQNSOatk]
Don't forget to thumbs-up the video if you like this recipe!