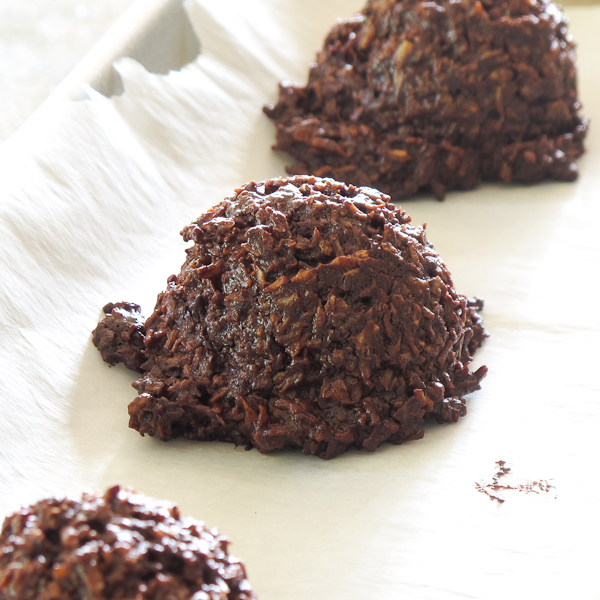 There is something to be said about coconut and chocolate. The best things always some in small sizes and packages and these decadent beauties are no exception to that rule. Easy to make and even easier to consume, chocolate macaroons will rule your Raw Food Dessert world. Don't believe me?– Just try to go and Mac-A-RUIN your day!
1 1/2 cups unsweetened coconut flakes
1/2 cup raw cacao powder
1/4 cup cacao nibs
1/2 cup Agave
1 heaping tablespoon of coconut butter
pinch of sea salt/Himalayan salt
In a large bowl, combine all the ingredients and stir well.
Using an ice cream scoop; scoop rounds of macaroon batter onto a teflex sheet. Dehydrate at 115 degrees for about 6-8 hours (6 is probably all you need).  If you don't have a dehydrator, just leave them in the freezer for 30 minutes to set.